Today was truly a day of rest day...as in I barely made it off the couch! It was a busy/stressful/yet special week for teachers. The week began with a lot of fear, a lot of questions, and a lot of hugs from my babies. Yesterday culminated in one of the best days I've ever had. My students, co-workers and I spent the day serving in our inner city, meeting the children we had adopted for Christmas and giving them their Christmas presents. So much love, so much joy. The BEST start to the break ever! I was so proud of my students, many of whom are recipients in similar programs, to make this dream a reality. Ms. Wright loves you so much!
On to a Christmas Eve Eve Sunday Social with Neely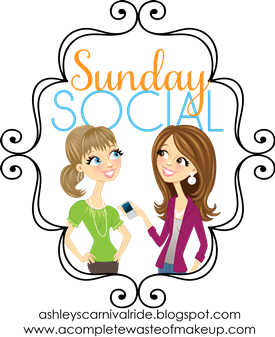 1. What is your favorite ice cream flavor? Michigan Black Bear, Peppermint Stick, Cookie Dough
2. What is your favorite smell? Chocolate Chip Cookies Baking, Allure by Chanel, New Babies
3. What is your favorite TV commercial? Ummm since owning a DVR...I'm not sure :-)
4. What is your favorite day of the week? Friday!
5. What is your favorite way to waste time? Netflix, Blogging
6. What is your favorite article of clothing? My grey zip up jacket, Sweaters, Yoga Pants, Skinny Jeans, Scarves, Knee Socks, Boots....Layers
Merry Christmas All!